Datasheet Texas Instruments MSP430F2272
16-bit Ultra-Low-Power Microcontroller, 32KB Flash, 1K RAM
Datasheets
Скачать » Datasheet

PDF, 1.9 Мб, Версия: G, Файл опубликован: 22 авг 2012


MSP430F22x2, MSP430F22x4 Mixed Signal Microcontroller datasheet


Выписка из документа ↓

MSP430F22x2
MSP430F22x4
www.ti.com SLAS504G – JULY 2006 – REVISED AUGUST 2012 MIXED SIGNAL MICROCONTROLLER
FEATURES 1 23 Low Supply Voltage Range: 1.8 V to 3.6 V
Ultra-Low Power Consumption
– Active Mode: 270 µA at 1 MHz, 2.2 V
– Standby Mode: 0.7 µA
– Off Mode (RAM Retention): 0.1 µA
Ultra-Fast Wake-Up From Standby Mode in
Less Than 1 Вµs
16-Bit RISC Architecture, 62.5-ns Instruction
Cycle Time
Basic Clock Module Configurations
– Internal Frequencies up to 16 MHz With
Four Calibrated Frequencies to В±1%
– Internal Very-Low-Power Low-Frequency
Oscillator
– 32-kHz Crystal
– High-Frequency (HF) Crystal up to 16 MHz
– Resonator
– External Digital Clock Source
– External Resistor
16-Bit Timer_A With Three Capture/Compare ...
Цены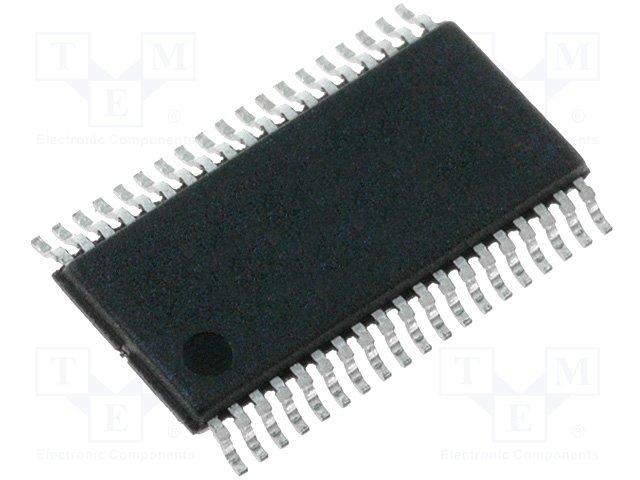 MSP430F2272 на РадиоЛоцман.Цены
— от
151
до
369
руб.
IC, SM FLASH ULTRA LO PWR MCU; Series:MSP430; Memory Size, Flash:32KB; Memory Size, RAM:1KB; I/O lines, No. of:32; ADC Inputs, No....
Стандарт СИЗ
Texas Instruments
MSP430F2272IRHAR
151 руб.
ЗУМ-ЭК
Texas Instruments
MSP430F2272IDAR
157 руб.
Allchips
Texas Instruments
MSP430F2272IYFFR
160 руб.
TMElectronics
Texas Instruments
MSP430F2272TDA
по запросу
Океан Электроники
Texas Instruments
MSP430F2272IRHAT
по запросу
Все 27 предложений от 23 поставщиков »
Семейство: MSP430F2232, MSP430F2234, MSP430F2252, MSP430F2254, MSP430F2272, MSP430F2274
Статус
Корпус / Упаковка / Маркировка
Параметры
Экологический статус
Application Notes
Модельный ряд
Серия:
MSP430F2272
(10)
Классификация производителя
Semiconductors> Microcontrollers (MCU)> MSP430 ultra-low-power MCUs> MSP430F2x/4x
На английском языке: Datasheet Texas Instruments MSP430F2272
Журналы:
РЛ в социальных сетях: